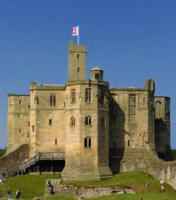 warkworthvillagenorthumberland
'a jewel in Northumberland's crown'
We are proud to be
Gold Award
Northumberland Tourism Ambassadors!


Days Out/Leisure
Warkworth
is
an
ideal
base
for
a
holiday
in
Northumberland.
It
is
situated
near
the
southern
end
of
the
Northumberland
Coast
Area
of
Outstanding
Natural
Beauty
(AONB)
which
stretches
39
miles
from
Berwick
upon
Tweed
in
the
north
down
to
the Coquet estuary at Amble and was designated as an AONB in 1958.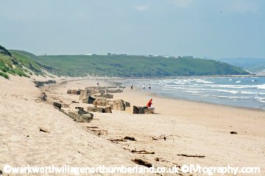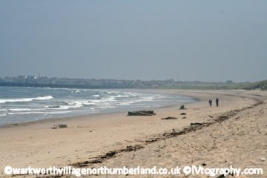 Within
this
stretch
of
coastline
is
some
of
the
most
beautiful
and
dramatic
scenery
in
the
whole
of
the
UK.
The
area
is
famous
for
its
stunning
sandy
beaches,
imposing
sand
dunes,
rocky
cliffs
and
islands
such
as
Lindisfarne,
the Farne Islands and Coquet Island.
Warkworth
and
the
surrounding
area
is
also
steeped
in
history
with
castles,
cathedrals,
museums
and
other
many other places of interest within easy travelling distance.
This section aims to showcase some of the best Days Out' on offer in the Warkworth area.
NORTHSIDE SURFSCHOOL
SURF'S UP!!
Beach Surf and Stand Up Paddle Lessons
A
family-run
Surfschool
based
in
Amble
Northumberland,
situated
on
the
stunning
northeast
coast
and
offers
beach
surf
lessons
to
young
and
old.
The
business
is
operated
by
Jon
Nolan
who
has
worldwide
surfing experience and is a BSA Surfing Coach and a RLSS Beach Lifeguard.
Northside can arrange lessons on several beaches along the Northumberland coast:
North
Druridge
Bay,
Warkworth
Bay,
Longhoughton
Bay,
Embleton
Bay,
Beadnell
Bay,
Seahouses
and
Bamburgh. They even have exclusive access to their own private beach road!
Northside Surfschool operates 7 days a week, 12 months of the year and caters for all needs.
Silver Surfers!! Kids bodyboarding lessons and parties, Kids paddleboarding , Gift Vouchers and SURF CLUB!
NEW FOR SUMMER 2018
Come and try out our new GIANT stand up paddle board
for up to 10 kids or 8 adults!
Perfect for birthday parties or
hen/stag parties,great fun for all ages!
See
www.northside-surf-school.co.uk
or
phone
01665
713146
Or
07944
398115
for
details
of
latest
offers
and booking information.
The Original and Best Surfschool in Northumberland!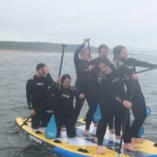 Hauxley Wildlife Discovery Centre
Located near Low Hauxley at the Northern end of Druridge Bay, we can personally vouch that the Discovery
Centre is ideal for a family day out.
Insect spotting
birdwatching butterflies
geological interest
getting away from it all
historical interest spring migrant birds stunning views
wildflowers red squirrels cafe carpark
Visit www.nwt.org.uk/reserves/hauxley for more information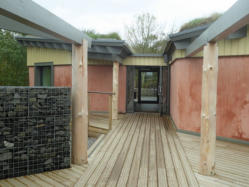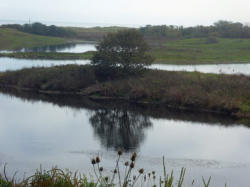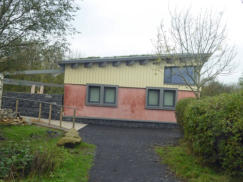 DAVE GRAY'S PUFFIN CRUISES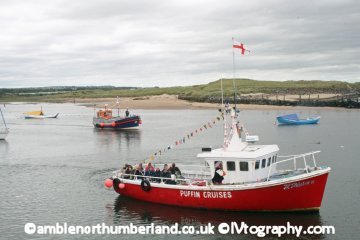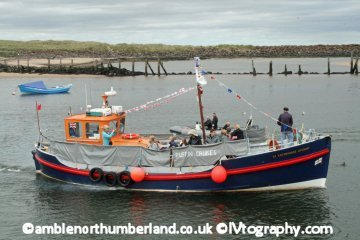 A long-established family business – this one hour boat trip sails out around Coquet Island viewing historic island ,
the bird reserve and the rich sea life aboard one of two passenger vessels, the G Fisher and a restored lifeboat the
ex Eastbourne 41ft Watson Class RNLI Lifeboat the 'RNLB Beryl Tollemache'.
Puffin Cruises trip around Coquet Island was voted the 10th best venue to visit when on holiday in the British Isles
by the Sunday Telegraph. Booking is recommended
For sailing times and to reserve your place on this unique cruise or for more information please call
07752 861914 or 01665 711975
Email: beth.gray@virgin.net
www.puffincruises.co.uk
Woodhorn Museum, Archives and Country Park
Woodhorn is a vibrant, exciting place to visit all year round with a great programme of activities and exhibitions
for the whole family.
Inspired by monster coal cutting machines once used
deep underground, the stunning Cutter building and
original listed colliery structures house fascinating,
hands-on exhibitions and displays. You can take an
emotional journey through Coal Town and discover a
proud mining community; explore the colliery buildings
and imagine what it would have been like to work
underground; hum along to the brass band at the Miners'
Picnic, see the colourful banners and even design your own.
Marvel at the original paintings of the Ashington Group – miners from the 1930s whose story has inspired
remarkable play, Pitman Painters, by Billy Elliot writer, Lee Hall. Woodhorn is home to Northumberland's public
archive too.
MUSEUM & GALLERIES OPENING TIMES:
Wednesday – Sunday (plus Bank Holiday Mondays and Mondays & Tuesdays in Northumberland school holidays
)
October – March 10am – 4pm
April – September 10am – 5pm
Closed on Christmas Day and Boxing Day.
NORTHUMBERLAND ARCHIVES AND STUDY CENTRE:
Wednesday - Saturday: 10am - 4pm (Closed all Bank Holidays).
Woodhorn is located just off the A189
www.experiencewoodhorn.com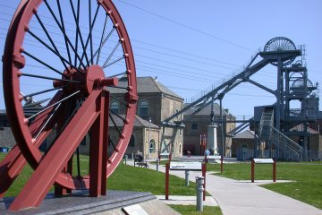 Duridge Bay Country Park
Druridge Bay is a stunning seven mile stretch of sand from Amble to Cresswell and is a popular place to ride,
cycle walk, paddle and surf. It has all the amenities you need to enjoy a day at the coast with toilets, cafe and
children's play area.
Today it is very peaceful with just the sound of the surf and seabirds, but the beach has a fascinating and varied
past. In the 19th century coal was mined nearby. During World War II Druridge Bay was thought of as a possible
landing place for a German invasion and the anti-tank blocks and pill boxes that were constructed to defend our
shores can still be seen.
The park is centred on a lake with surrounding meadows and woods which has been restored from an old
opencast coal mine and is maturing into a very pleasant landscape for walks and picnics. In addition there are 3
miles of high-quality beach and sand-dunes which offer ample space to get away from it all.
Facilities include a visitor centre with information, toilets, a cafe and gift shop (open most weekends and school
holidays), activities, water sports, bird-watching, walks, orienteering and cycling. There are also a series of
smaller nature reserves - home to everything from a resident herd of swans to rare birds like the Golden Eye
Snipe.
Email: druridgebay@northumberland.gov.uk
Please click here to visit the website for Druridge Bay
Please note that normal car parking charges apply throughout the year.
ALN VALLEY RAILWAY
Lionheart Railway Station
Lionheart Enterprise Park
Alnwick
Northumberland
NE66 2EZ
photo courtesy of Aln Valley Railway Facebook page
The Aln Valley Railway project is an ambitious plan to reopen the branch line from Alnmouth to Alnwick.
Find out all about this unique project and plan your visit by clicking here.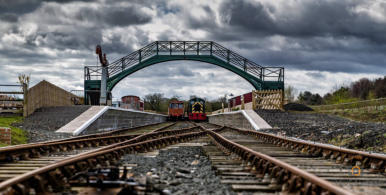 Libby 2 Charters
4,6 & 8 hr Mackeral fishing trips (June-Sept) and 2-3 hr sightseeing
cruises on the beautiful Northumberland Coast.
Phone: 07955 823843 / 07707659794
Email: libby2charters@outlook.com
Click here for more information on Libby2 Charters